Labor Law Posters – Where to Post Them & When to Change Them
Labor law posters are required to be placed in a prominent area in the office, but they can be forgotten about after a while. Failure to have updated labor law posters in your business can lead to hefty fines. When was the last time you checked on or replaced your labor law posters?
Whether you need a free labor law poster or help in understanding the labor laws and how they apply to your business, the human resources experts at ESS – Employer Support Services can help you. Contact our office today and find out what ESS can do for you.
What Are Labor Law Posters?
Labor law posters are mandated by Federal and State governments to be placed where employees regularly visit. Common places to post these notices are:
Breakrooms
Employee kitchens
Near clock in stations
In entryways
In employee lounges
While these posters can be easily overlooked, failure to display them properly can result in fines up to $17,000. And although inspectors rarely visit businesses to inspect for labor law posters, other workplace inspections, like an OSHA inspection after a workplace injury, will require the inspector to check for labor law posters. Even though inspections rarely happen, it's in your best interest to avoid fines by keeping your labor law posters posted and up to date.
[Related: Is It Time To Update Your Employee Handbook?]
What Labor Law Notices Are Required?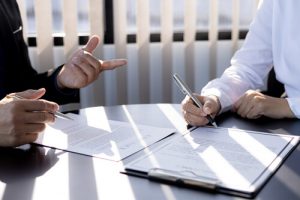 Numerous federal and state labor laws are required to be posted. The required posted laws can change based on your sector, state, number of employees, and more. Required notices include but are not limited to:
FMLA notice
Equal Employment Opportunity
OSHA
Depending on the state, you may be required to post workers' compensation notices, sexual harassment notices, or discrimination notices. If more than 5% of your employees speak Spanish as their primary language, these states require you to post Spanish labor law posters:
Arizona
California
Florida
Georgia
New Mexico
North Carolina
New York
Texas
If you need help deciphering state and federal labor laws, what labor law posters are required, or have questions about your company's compliance, call ESS at 225-364-3000. Our experienced staff is here to help you and your business.
How Often Should I Update My Labor Law Posters?
Regulations change yearly, and sometimes two or three times a year. It's recommended to update your labor law posters at least annually, but you may need to check that you are in compliance every quarter.
[Related: Onboarding A Remote Workforce]
How Do I Post Labor Law Poster with Virtual Employees?
With the rise of work from home in recent years, this question has arisen more and more. You may either send your employees that work from home their own version of the labor laws poster or, the easier option, post a digital version on your company's intranet.
Get a Free Labor Law Poster from ESS
Whether you need a free labor law poster or help with your hiring and onboarding process, contact ESS. With powerful solutions for businesses of all sizes, our experts can help your business succeed, remain compliant, and grow with ease. Call us today at 225-364-3000 and find out what we can do for you.