Tips for Onboarding Remote Employees for Lower Turnover Rates
In a survey of 669 CEOs, 78% believed that remote collaboration would endure as a part of business post-COVID-19. Even as the pandemic is winding down, more employees work from home than in the years before the outbreak.
With the trend of remote work continuing, companies need to ensure they have a good system to manage a remote workforce, starting with managing the onboarding process. Nearly 40% of employees leave their job within six months of being hired. However, a structured onboarding process showed reduced turnover, and employees were 58% more likely to be with the organization after three years. Onboarding a remote workforce correctly is crucial to your business.
Employer Support Services provides tailored HR solutions based on the needs of your organization. We bring the best-in-class technology and are backed by HR professionals who have years of experience in payroll, benefits, onboarding, and all aspect of people management. Contact us for onboarding solutions today.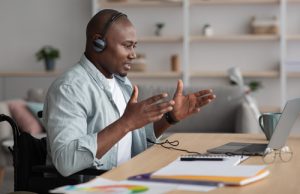 The Importance of Onboarding Remote Employees
It is crucial to have a well-developed onboarding process tha
t will help the new employees assimilate into the company for up to the first year of employment, according to the Booz Allen Hamilton study. Research shows that effective onboarding can improve employee retention rate by 25%.
For remote workers, a structured onboarding process can be even more critical as they are often more isolated and less likely to receive attention and support than in-office workers.
A well-designed onboarding system provides much-needed structure and support to remote workers. During the beginning of onboarding remote employees, document signing and organization is the first major obstacle for employee and employer to ensure the start of the employment is up to legal standards.
Employment documents should be organized and filled out efficiently for a better onboarding remote employee experience. At ESS, our onboarding system coaches employees on how to fill out tax and direct deposit forms and can accommodate any custom forms and instructions relative to our customers. This means onboarding for remote employees will be a better experience from the start, and employees can return employer documents quickly and correctly.
[Related: Managing a Remote Team]
Express Company Culture While Onboarding Remote Employees
Companies are finding it more difficult to relay company culture and ensure employees are connecting to company values while onboarding remote employees.
Including short videos into the onboarding process helps establish your company's culture with new remote employees who are unable to obtain the same experience as in-office employees. These videos can be scripted and cover a wide range of topics, from software training to company mission statements.
While they will be educational for the remote employee in onboarding, they can also incorporate essential culture information that will help the employee fit into their new role and workplace environment in a controlled manner.
Schedule Training Time to Improve Onboarding Remote Employees
Videos can go a long way in helping remote employees learn and understand your company; however, one-on-one training is still a critical element in the onboarding remote employee process to ensure a good experience.
A study conducted by Olivet Nazarene University found that 76% of employees consider mentors important, but less than half have a mentor. Setting aside time for remote training via video conferencing will help establish that mentorship connection, or at the very least, establish a connection with someone who the employee feels comfortable asking questions. This personal relationship with someone else in the company that can assist with any concerns or problems can ensure the employees feel supported and valued during their first months.
Establish a set curriculum for these training sessions while onboarding remote employees to ensure all critical information is covered and clear expectations are set. If you need help with your curriculum, ESS can help develop a training and onboarding plan that ensures new employees know the standards they must meet.
[Related: Onboarding Remote Employees]
Provide an Online Support System for Remote Employees During Onboarding
Communication often suffers when onboarding remote employees and with a remote workforce in general. A branded and customized employee portal can help make the new remote employee feel more part of a team, as well as provide quick reference documents for common questions that will arise during onboarding.
This centralized hub will be a go-to system for new employees just getting their bearings and will be a constant reference point for basic questions that their manager may not have time to answer.
If you are in need of an employee portal for when you start onboarding remote employees, contact ESS today.
[Related: How to Improve the Onboarding Process – Department Communication]
Onboarding & Payroll Integration
New and existing employees will always want access to their payroll information. Integrating onboarding with payroll allows for a more efficient and accurate way to collect information and pay remote employees.
With payroll integration into your onboarding process, you can place the responsibility of payroll information on to the remote employee. Rearranging responsibility onto the employees alleviates potential problems of chasing down a remote employee who may be hard to contact. Remote employees will also have more control and access to their payroll information from the beginning and will prevent your HR department from being bombarded with any questions that should be easily addressed by the payroll and onboarding system.
Whether you need payroll integration or a training curriculum, ESS is ready to help you improve your onboarding process for remote employees. Contact us today for remote employee onboarding solutions.