The Benefits of Integrating Payroll & HR
In many organizations, payroll and HR are treated as separate departments and function independently, resulting in a poor onboarding experience for new employees. In fact, just 12% of employees believed their company has a great onboarding experience. From bettering your onboarding process to improving your employee experience, there are many benefits of integrating payroll & Human Resources processes and systems.
Employer Support Services provides custom, comprehensive HR and payroll solutions for businesses of all sizes. Our state-of-the-art technology allows for easy payroll and HR integration to help your team thrive. Contact us today for payroll and HR integration solutions today.
Streamlined Onboarding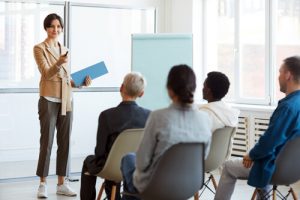 Onboarding a new employee can take up days of valuable time if done incorrectly. Typically, HR is responsible for collecting a new employee's information and passing that information along to Payroll. Things like tax documents and direct deposit information must be entered and re-entered when your HR and Payroll processes act independently.
One of the most immediate impacts of integrating these processes comes in the form of streamlining your onboarding process. Integrating your Payroll and HR processes with an easy-to-use platform cuts down on the time needed for onboarding and significantly reduces the probability of costly data inputting errors.
[Related: 8 Steps For Attracting & Hiring The Best Candidates]
Integrating Payroll & HR Enhances Reporting
Quite often, HR is required to submit reports to several State and Federal agencies, as well as create accurate reports for internal or external audits. Some of these reports, like a Worker's Compensation audit or an Equal Employment Opportunity (EEO) Report, include information like pay rates and hours worked, which can be troublesome for HR to obtain if your HR and Payroll function separately.
With an integrated payroll and HR process, you can improve the accuracy of these types of reports and your workflow becomes easier and less time-consuming. At ESS, we provide custom payroll & HR integration services that help your company improve HR and payroll processes. Contact us today and increase your HR and payroll productivity with a comprehensive platform.
Compliance Made Easy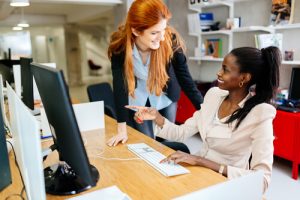 Human Resources and payroll departments spend an average of 36 hours a week on compliance tasks. HR departments must track payroll data to ensure your company complies with laws such as EEO or the Affordable Care Act, and with so much on their plate, this can be a difficult task without an integrated system.
With an integrated HR and Payroll system, your data can be found in the same place, which allows your HR employees to easily track compliance.
[Related: How To Improve The Onboarding Process]
Improve Employee Experience by Integrating Payroll & HR
At any point in time, your employees may want to view their paystubs, update their direct deposit information, and view their performance evaluations. It may be confusing and frustrating for employees if your company's HR and payroll data is scattered throughout various platforms.
Integrating payroll and HR with a powerful HR and payroll system allows your employees to easily access their information through an integrated employee portal. Your employees will be able to submit changes, requests and easily access their information while cutting down on the confusion and time needed.
From powerful hiring technology to integrated payroll and HR systems, ESS provides valuable solutions for companies of all sizes. If you wish to improve your company's payroll and HR process, contact Employer Support Services today.