Outsource Payroll to ESS and Save Up to 50% in Costs
Managing your payroll in-house may sound like the best option for a lot of reasons, but it can actually be costing you a lot. In more than one way, managing your own payroll could be preventing you from receiving benefits such as more time, money, and flexibility. There's a reason why millions of companies choose to outsource their payroll, and it's for the following benefits they receive.
Save Time
Processing payroll for your employees takes a lot of time out your schedule during each pay period. No matter if you have 10 employees or 1,000 employees, processing that much data takes a lot of attention to detail. After all, a single mistake can mean trouble for you and your employees and mistakes are easy to make when you are rushing. From remembering holiday pay, calculating overtime, and simply entering in the numbers, processing each aspect requires tons of time you could be using to complete other projects.
By outsourcing your payroll, you gain all that time back so you can help your customers, sell more services and products, and grow your business.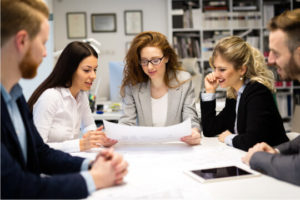 Save Money
All that time it's taking you or your dedicated payroll person to process all the information racks up, which means the cost in wages increases as well. As the business owner, your time is more valuable than anyone else's, and you don't need to be wasting it sorting through numbers. At Employer Support Services, we streamline payroll processing with technology through proven methods that require less time and money. Whether you or your dedicated payroll employee are calculating all the hours, taxes, and benefits, you'll end up saving in costs when you outsource your payroll to Employer Support Services. On average, companies who switch to ESS for payroll management save 20 to 50 percent.
 Reduce Mistakes
Human error is unavoidable. On top of that, error within payroll processing is more likely to occur when someone who hasn't been professionally trained is the one completing the task. There are a lot of compliance requirements for taxes and data for processing that need to be handled in specific ways to avoid mistakes and penalties.
At Employer Support Services we use technology specifically designed to efficiently run payroll so you can be sure your company's payroll is error-free. Our professionals are also highly trained and know how to effectively process data, so you have nothing to worry about.
Reduce Compliance Risks
The government has strict regulations for federal and state taxing on employee pay. To match, they also have heavy penalties when records are reported incorrectly. As a business owner, it's hard enough to keep up with the inner workings of your business without also having to be an expert in tax regulations.
One of the main benefits of outsourcing your payroll, is knowing that you are complying with all governmental regulations. Employer Support Services offers reassurance because we dedicate ourselves to staying up-to-date with changes in regulation and informing you so you have all the information you need for business decisions.
 Gain Support and Flexibility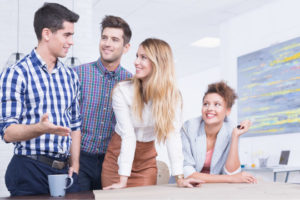 Do-it-yourself programs for payroll may sound like the perfect solution, but they don't offer a lot of support when you have a question. When you outsource your payroll to Employer Support Services, you have a dedicated team ready to help you when you need to add a new employee, adjust hours, or are just curious what a new regulation means for your business. This added support gives you more flexibility to easily expand your business or seamlessly adjust to other factors.
Increase Privacy
Salaries can be a sensitive subject in the office, and access to payroll falling into the wrong hands can be detrimental to your business. By outsourcing payroll, you don't need to worry about prying eyes or breaches of confidentiality. You also don't need to worry about embezzlement or other harmful acts that can hurt your business.
Outsourcing your payroll to a professional and trusted provider like Employer Support Services can help your business save time, money, and more. To make your payroll processing worry-free from now on, call Employer Support Services today.